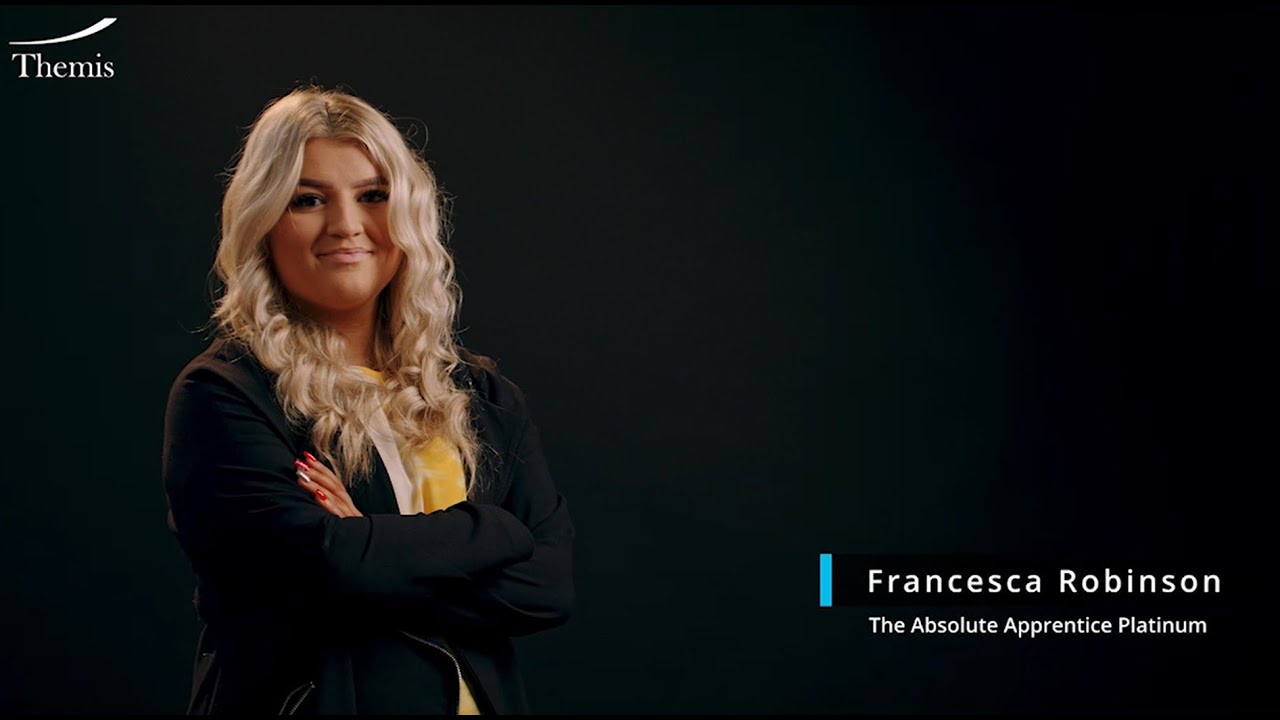 And the winner of the Themis Absolute Apprentice Platinum Award is …..
16 February
Many of you will have "met" Francesca, who has been with FloControl since May 2018, albeit over the phone. But if you haven't, meet Francesca, our Absolute Apprentice Platinum Award winner 2022!
Francesca joined us as Business Admin Level 2 apprentice, initially in a sales admin-focussed role. But she quickly discovered her passion for accounting and after successfully completing her business admin apprenticeship, she switched to Accounting, completing AAT Level 2 and 3.
At FloControl we believe that apprenticeships are a great way for students to discover their real passion. We offer mentoring as well as flexibility, tailoring roles to best match the student's development goals. Francesca has taken up opportunities offered and progressed from sales admin to accounting tasks with tight deadlines. She championed the transition to our new financial software and took on responsibility for post BREXIT import/export, working closely with customs agents. What's more, when the procurement position became available, she stepped up to the plate and took that on as well.
Francesca's ambition is to become a management accountant. She loves having a full view on how the company works and making an impact on the business and is is prepared to take on evening studies to achieve the prestigious CIMA qualification.
A truly remarkable journey! Congratulations for winning the Themis Absolute Apprentice Platinum Award.